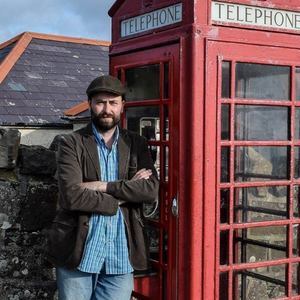 Dennis Rogers
Co-Host of The Front Porch
"Shorts over six inches are capri pants, shorts under six inches are European." – Ron Swanson
My name is Dennis Rogers. I am a web developer working remotely, my current home is in Northern Indiana.
My rarely updated professional website is drogers.net
I am currently renovating a house in LaGrange, documented on drakesbrewhouse.com
I have a blog of my occasional travels at travel.drogers.net
Topics
Video Games
I have owned and played a smattering of consoles from the Atari 2600 to the PS3, though most of my hours have been spent on various Blizzard games, and Minecraft.

Board Games
I enjoy trying and buying new board games all the time, and have more recently become especially interested in campaign style cooperative games.

TV
As a teenager I was more interested in Star Trek than Star Wars, though I now have an affection for both. I would have a hard time classifying my TV interest as it runs the gamut from occasional anime, The Office, Mad Men, and campy SF like Lost Girl or True Blood.

Books
I am a relatively avid reader (or audiobook listener) of epic fantasy and supernatural fiction. Yes, I'm one of those weirdos who read A Song of Ice and Fire before the HBO series started, although I came to it later than most so I try not to be too smug about it.

Comics
I never read comic books as a kid, but have seen most of the comic films released in the past decade.
Dennis Rogers has hosted 217 Episodes.